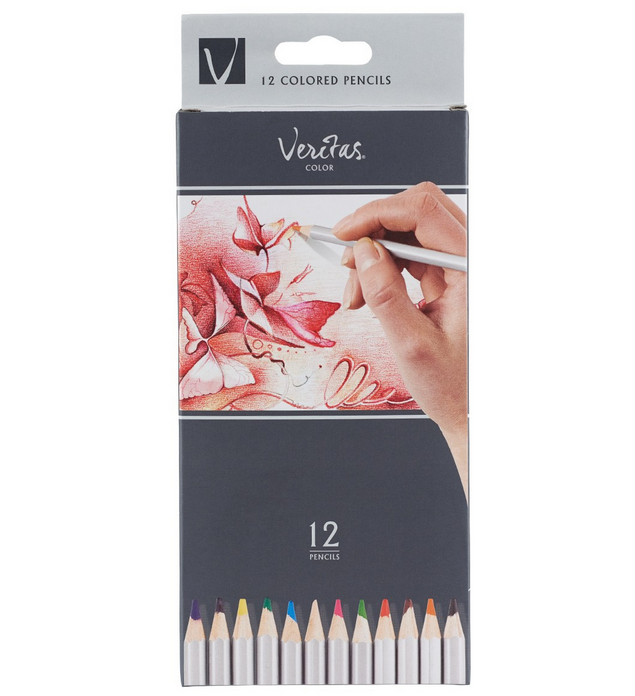 Christian Art Publishers
Veritas Coloring Pencils
Fill your world with color with a small set of
Veritas Colored Pencils
. The small set holds 12 Colors:
Blush 
Dark Blue
Purple 
Yellow 
Light Blue 
Yellow Green 
Hot Pink 
Orange 
Red 
Black 
Green 
Brown
Use these colors by themselves for beautifully deep coverage, shade them from pale to light or layer them to create new hues.  The thicker wax-based lead is resistant to breakage and the non-toxic pencils are safe for little hands to use.
Pair the
Veritas Colored Pencil Set
with any of the Coloring Books, Cards or Bookmarks in the Coloring Products section for a fun yet inspirational gift.
---
Share this Product